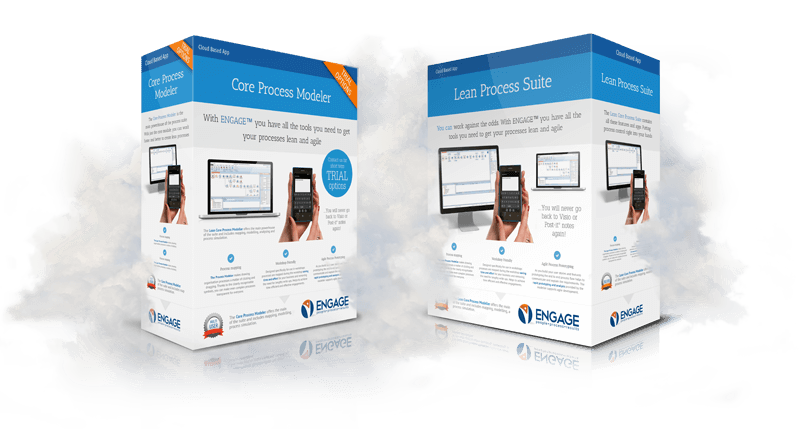 ENGAGE™ Process Suite
and the
ENGAGE™ Process Modeler
are secure SaaS/cloud based apps which means you can work anywhere
With ENGAGE™ you have all the tools you need for lean process management
The

ENGAGE™

Process Suite
The ENGAGE™ Process Suite offers a range of licencing options giving access to some of the wider modules and the added value of the full process suite. The licence options range from 1 to all of the additional modules on top of the ENGAGE™ Process Modeler.
The

ENGAGE™

Process Modeler
The ENGAGE™ Process Modeler offers the main powerhouse of the suite and includes mapping, modelling, analysing and process simulation.Providing a powerful environment for process modelling and design. The key features include: Design, workshop modes, evaluation and Lean functions.
It enables you to map your processes in a workshop friendly tool and share your processes immediately after.